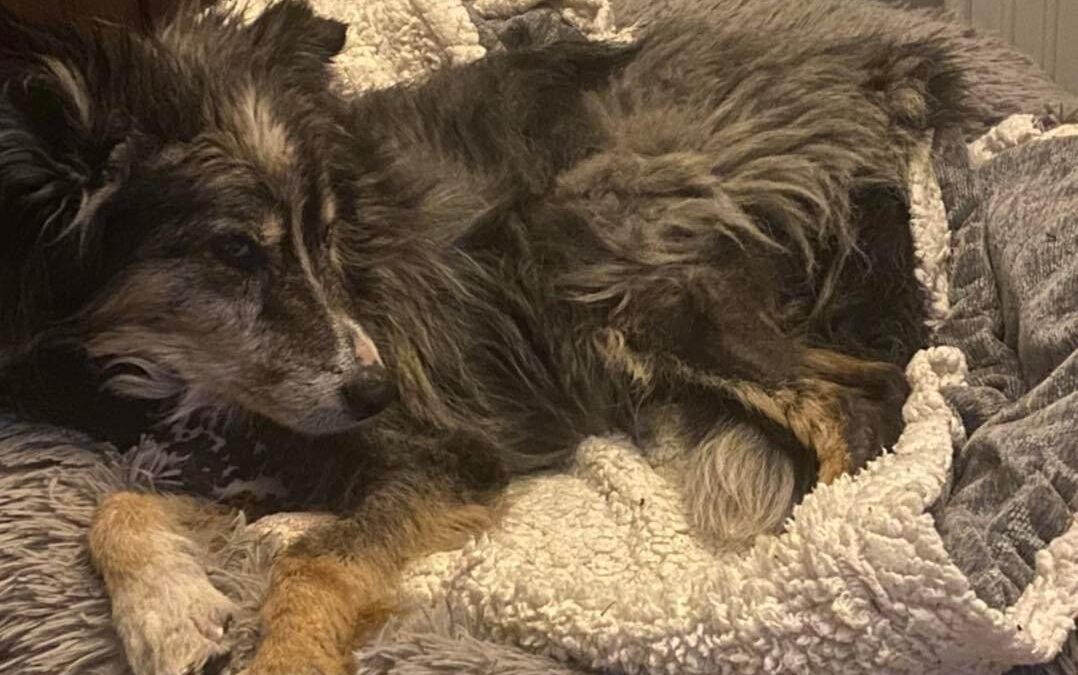 Meet Rosey,
It's been over eight months since "Rosey" was brought in to us in an horrific state, one of the worst conditions an animal has been brought in to the rescue with. Little to no hair left, over grown nails, eye and ear infections, mouldy skin, tumour's…..the list goes on.
As you can see Rosey has come a long way and it's been a painstakingly slow progress, she recently she had 20 teeth out and that's the last of her surgeries for now. She had six tumours removed so it's a possibility that some may return or new ones will appear and will need removing. A lot  of her hair has grown back but it's doubtful that all of it will ever grow back fully, but she looks so much better.
She will be on medication for the rest of her life, for now Apoquel tablets for her skin and Labrella injections for her arthritis. She has been through the mill and then been through it again but she is as tough as old boots and has bounced back each time faster than a dog half her age. Shes has been on school trips, the beach, our charity shop in Tralee and she has her very own harem of cats to keep her company at night.
We have a lot of old dogs constantly needing treatment and if you would like to help with their treatments then you can donate here. Donate
Any donation will help these 'golden oldies'.