Sera the Swan
Meet Sera one of the many graceful swans that we have come across the winter. This is Sera, another beautiful  swan to be brought to a vets in the past few months. Please keep an eye out for these beautiful swans. Be wary as swans can become aggressive if they are frightened. They may feel intimitaded if they hear a loud noise or if they are hissed at.  After spending sometimes here the swan seems to be doing okay. To be sure we decided to take Sera the swan to the vet to be safe.
After an examination by the vet there seems to be much more going on than we initially thought  so we decided the only action to take was a little trip to Kildare Animal Wildlife Sanctuary who will rehabilitate Sera and allow him to be safely released into the wild. They provide a sanctuary for sick and injured animals. We hope that the swan to be released as soon as she is feeling up to it.
Other Swans to visit Sera Husky Animal Rescue
This was the fifth swan to be brought to us. After a few days of relaxation she seems to be back in good spirits. She is much livelier now and thankfully after examination nothing seems broken. On Christmas day she was released back where she belongs. Swans have been migrating from Iceland, Canada and Greenland as we have a suitable climate to support them.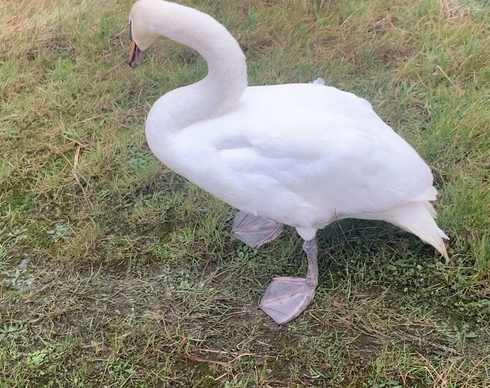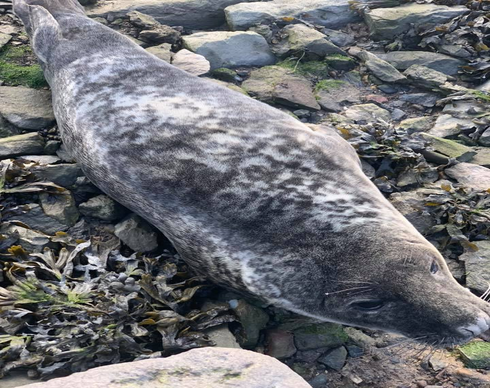 Seals
This is a seal who was found in Blennerville, thankfully the seal wasn't unwell. It's not advisable to try and move the seal back into water as they can give a nasty bite. Seals have adapted to life in the water and that's why they are so clumsy out of water. Seals move back to water we they are ready to do so. Interestingly seals often like to live near the sea.