Hello All!
You Wish To Adopt!
Thank you for considering re-homing an animal from Sera Husky & Animal Rescue.
Many of our animals have come from deprived backgrounds, and our aim is to ensure that their next home is the best possible as well as being for life. We hope that you support this aim, taking care to find the right animal for you.
Note: Homeowners & for those who was council rent can ONLY  adopt a animal with us.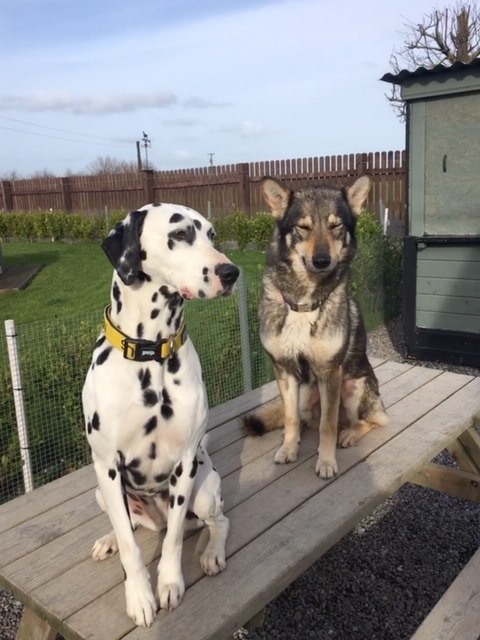 Step 1
Find animals that you are interested in.  Most are posted online via facebook & twitter but as they are re-homed and come in every day, it is always worth visiting. Take a note of their name and ask about them when you contact us. Remember that when you do schedule a visit to meet them at the rescue some animals don't behave in kennels as they normally would at home so don't judge quickly. 
Step 2
Find out more about your chosen animal from our team – the rehoming team will help you with their details, their carer can tell you more about their personality and everyday behaviour and, whether it's a personality & life style fit for both the dog and the new family.
Take them for a walk or give them a cuddle. Spend some time with them before making a decision. 
Step 3
If you are sure, then register your interest in the animal with us via Application. You will need to show ID to confirm your address and, if you live in rented accommodation, a letter from your landlord saying that you are allowed to have pets.
We will then meet to discuss your application with our animal care team – we want to make sure that the animal's needs are met and that you suit each other for life!
Step 4
If we feel that the animal isn't a good match then please let us help you find a more suitable pet. We have many looking for loving homes.
To secure the animal, you place a reserve. For cats and dogs, a 20 Euro non-refundable deposit will be taken (which is then deducted from the charge on the day of adoption).
Step 5
We will call you to arrange a home visit. This is a chance to ask any questions about how to set up your home ready for your new arrival. For small animals we would need to see your cage, or a home visit may still be requested. 
Step 6
Once that has been cleared and the animal has passed their health check-up, an appointment will be made to pick up your animal. You will now need to pay the adoption donation.
DONATION
Wish to adopt , view our adopt an animal page on the recent pets that com available to adopt or give us a call.
Can't Adopt, You can Still Help!
After Adoption
After three months with your new pet at home we will arrange another home visit. This is a chance to ask about any settling in issues you may be having. If you want to talk before that then please call. Our cattery and small animal team are happy to chat through any questions, and for dogs our behaviour team offer free 1:1 sessions for up to a year after adoption.
Restricted Breeds
When it comes to adopting, certain breeds have to be consider not just under us but under he rulings of Control of Dogs Regulations in Ireland. To find our more information and about the rule please click below. 
Adoption Fee
We take responsibility and good care of our rescue animals from their arrival, medical needs, feeding, training and even emotional needs while they are in our care.  The adoption fee includes neutering, first vaccination, flea and worm treatments and micro-chipping.  At an average veterinarian visits would cost you between €150 and €250 Euro (neutering varies depending on the animal).
Dogs
Adult Male and Female €150 Euro
Puppies Male and Female €100 Euro
A €50 deposit is required for dogs and puppies and this secures the animal for 3 x weeks.
Cats
We also have Cats and kittens available
Note: Homeowners & for those who was council rent can ONLY adopt a animal with us.